Phone system that turns customer data into excellent service
Solve customer problems, streamline customer service, and improve your retention with Channels' data-powered phone system.
Integrate with your favorite platforms
Channels connects to the platforms of your choice. Thanks to it you can get straight to the conversation with your customers instead of asking them dozens of questions. Have shorter and more meaningful calls and turn your clients into friends.
Handle calls wherever you are
You're not a tree, nor we expect you to be. You're always in motion and channels moves with you. Using the mobile app you'll be able to handle the calls whenever you are. Plus, conversations synchronize with your Click to Call widget so you can finish them on your laptop and look up all the information regarding your customer in the most suitable way!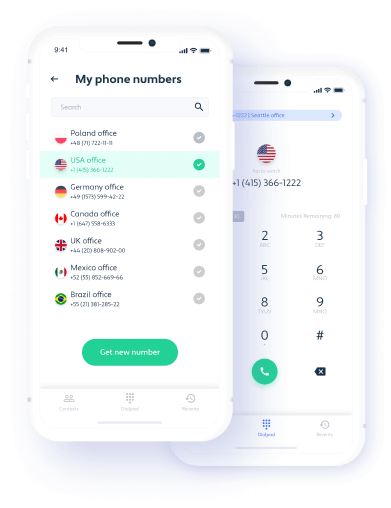 Bridge the gap between you and your customers
Make it easy to contact your company. By building a helpline, your customers will be able to reach you at all times, making it easy to resolve their issues. This, as a result, creates happy customers that stay longer.

Make your live chat more versatile
Connect your favorite live chat solution to Channels and offer your customers and leads an opportunity to handle their issue by phone. From now on, your live chat will be much more than just a chatbox. Now, it will be a versatile customer support solution!
Companies thrive after switching to Сhannels
CEO Fly On The Cloud

Channels is a no-brainer for customer service. It is as quick to implement as it could be and after the switch, we've had less confusion with how to service our customers and keep them happy. Also, amazing customer support!
It's time for your move
Ready to try us out?

We offer a 7-day free trial. No credit card required, cancel anytime you want.

Sign Up Free

Want to check the price first?

Make sure you get the most value for the best price. With three flexible plans, you'll surely find the one that suits your needs.

See Pricing

Need an expert's guidance?

Our representative will give you a hands-on tour of our software. This will help you decide whether it's worth to make a purchase.

Book a Demo