Connect Channels with hundreds of apps at one go
Integrate Channels with your favorite software and leverage the power of work automation using Integromat.
Channels with Integromat means hundreds of more ways to use the software you love
Make one-click calls right from your CRM
Add a dedicated dialer to your CRM and make one-click calls right from the dashboard. No more clicking through various tools and copying phone numbers.
Auto-save phone calls with all their details
Have phone calls saved right into your ticketing system with all their details such as call recordings and client's information. Make your calls just one more step in the process, not an obstacle.
Amaze your clients with data-powered phone calls
Answer customer support phone calls ready with all of your customers' details such as their full name, past calls, and previous purchases. Shorter conversations, higher satisfaction.
And it's just the fraction of what you can do with Channels!
Build helpline your customers will enjoy using
Channels comes with an in-built IVR system. Using it, you can (always!) connect callers directly to the right agent. No redirect or putting someone on hold.

Carry customer support center in your pocket
With our Mobile app, you can handle customer support calls even when you're out of the office. Plus, you'll have access to customer details, call recordings, and all your virtual phone numbers wherever you are!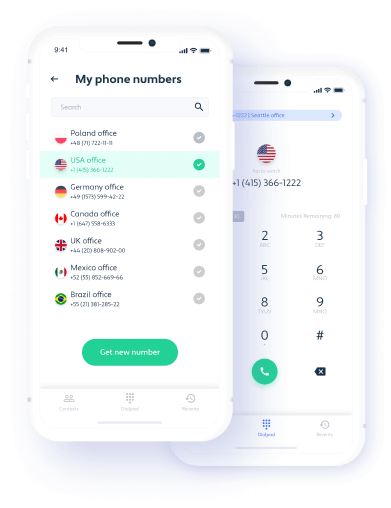 Use customer data to have conversations that matter
Channels lets you make one-click calls using our Chrome extension. And during each of the calls, you can access the Customer Card. It consists of all customer details including your past conversations, previous orders, and personal information.
Put your work on autopilot and connect
channels

with hundreds of apps using
Ready to try us out?

We offer a 7-day free trial. No credit card required, cancel anytime you want.

Sign Up Free

Want to check the price first?

Make sure you get the most value for the best price. With three flexible plans, you'll surely find the one that suits your needs.

See Pricing

Need an expert's guidance?

Our representative will give you a hands-on tour of our software. This will help you decide whether it's worth to make a purchase.

Book a Demo