Provide excellent service with customer details at your hand
Make use of customer details you're collecting and have customers support phone calls that win you life-long customers.
CrazyCall's clients
Trusted by
Most customer service experiences feel like going to the dentist
Yours doesn't have to
More than 51% of the customers go straight to the source by calling the company when they have an issue. Yet, almost half of them describe the experience of contacting customer support as equal to "stubbing their toe" or even "going to the dentist."
But, if you know the most important customer details upfront — their full name, past orders, and preferences — you can get straight to the point and make the call much more pleasant. Stand out from the crowd of endless interview-like customer support phone calls and offer support center your customers will be glad to use.
Why should you bother?
That's how many customers are disappointed by how hard it is to contact various brands.
Here's how we can improve your customer service
Use customer data from Shopify and have more meaningful conversations
Channels integrates with Shopify and displays the most important customer details right when the call begins. This way, you can get straight to the point of the call and assist your customers like you already know their issue and the reason behind the call.
Handle calls no matter the device and place
Using our Mobile app, you'll be able to assist your customers in any situation you may find yourself. Plus, you can start the conversation on mobile and look up the customer data on the Click-To-Call widget using your laptop or PC.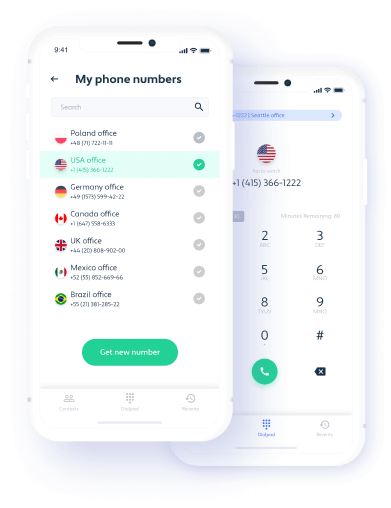 Connect your customers directly to the right agent
Waste no time of yours or of your customers. Using IVR you'll be able to insert a welcome message and let your callers choose a number on a keypad to connect them with a proper department right away. This way you limit the time you have to put your customers on hold or redirect them. Shorter calls = happier customers.

It's time for your move
Ready to try us out?

We offer a 7-day free trial. No credit card required, cancel anytime you want.

Sign Up Free

Want to check the price first?

Make sure you get the most value for the best price. With three flexible plans, you'll surely find the one that suits your needs.

See Pricing

Need an expert's guidance?

Our representative will give you a hands-on tour of our software. This will help you decide whether it's worth to make a purchase.

Book a Demo