Close every call with customer insights at your hand
Channels integrates with Pipedrive to show you crucial customer data when your leads are calling. This way, you'll always be ready for the next call and closing your callers will get buttery-smooth.
CrazyCall's clients
Trusted by
Close every caller, not just a part of them
Around 92% of all customer interactions happen over the phone. And yet, only a small fraction of these interactions will result in a successful sale.
The main reason for this number is that salespeople can't act when put on the spot. Out-of-the-blue call, lack of research, can't recall past touchpoints… You name it. If you let one call slip, that prospect won't ever become your client.
Why should you bother?
That's how few of all sales calls result in an appointment with your prospects. You can lose no opportunity.
Here's how we can help you close every
call
Be always ready for the next call
Channels connects to your Pipedrive account and collects crucial customer data stored in there. Then, whenever a prospect calls, you'll get an overview of all his information and past interactions. With such a setup you'll be always ready, even when someone calls you out-of-the-blue.
Make sales calls directly from Pipedrive
Thanks to our Click-to-Call Widget, you'll be able to make calls directly from your Pipedrive account. Simply click on the highlighted phone numbers and make a sales call right from your browser.
Handle calls no matter the device and place
Using our Mobile app, you'll be able to assist your customers in any situation you may find yourself. Plus, you can start the conversation on mobile and look up the customer data on the Click-To-Call widget using your laptop or PC.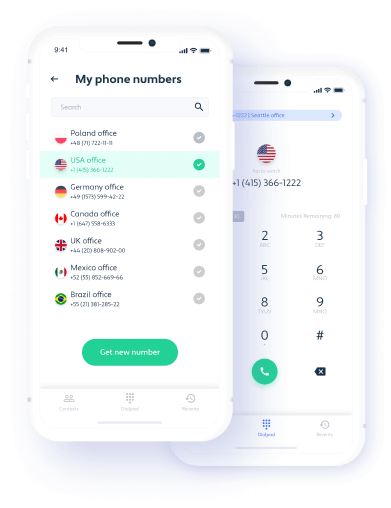 Call worldwide with ease and the most affordable call rates
The combination of international phone numbers and affordable call rates will help you connect to leads and prospects from all around the world. Handle calls no matter where your clients are and do it with no additional costs.
It's time for your move
Ready to try us out?

We offer a 7-day free trial. No credit card required, cancel anytime you want.

Sign Up Free

Want to check the price first?

Make sure you get the most value for the best price. With three flexible plans, you'll surely find the one that suits your needs.

See Pricing

Need an expert's guidance?

Our representative will give you a hands-on tour of our software. This will help you decide whether it's worth to make a purchase.

Book a Demo