Channels for eCommerce
Faster problem resolution with customer data at hand
Channels integrates with your eCommerce platform to power up every conversation you have. Cut talk time, grow sales.
What makes Channels stand out from the crowd
Have a customer support your customers will enjoy calling
Providing proper customer support is the first way to higher customer retention. With Channels, you can build a helpline that streamlines your process of handling incoming customer calls. With tools such as an IVR and Free Incoming Calls, you'll cut the time your reps spend on the phone while increasing customer satisfaction.
Get to know the customer problem before the call starts
Channels integrates with eCommerce platforms like Shopify and Magento to pull customer data that you store. Whenever a customer calls your company, you'll see all their details right in front of you in a for of Customer Card. Now identifying the customer and their issue will take you less time and effort.
Handle customer support calls wherever you are
Using our Mobile App, you can provide excellent support no matter where you are. This way you get access to all your phone numbers, contacts, and key information while on the go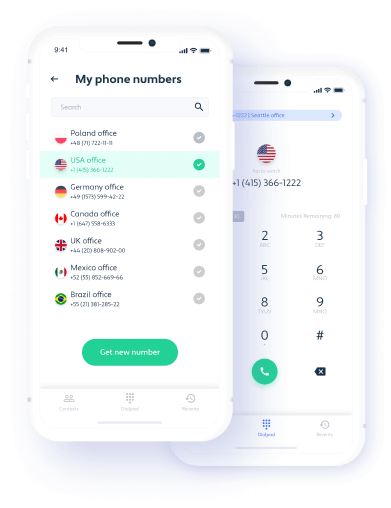 Be accessible from every part of the world
If your company serves worldwide so should your customer support. With over 60 international phone numbers in various configurations - local, vanity, toll-free, 800 - contacting your brand will be equally easy for your worldwide customers.
Companies change for the better when they provide customer support using Channels
The best thing about Channels is that it feels like a part of a store. Like it would literally be a feature, not an extra software. Customer Card is by far the best tool. It happens that customers are asking "how did we know" cause it takes so short to find order numbers, dates, and other details during the call.

Fast White Cat
Get a phone system that works as a part of your eCommerce store