Automate your sales process and close every call you make
Channels integrates with HubSpot to show you key client information at the beginning of every call. Be ready for every call, even the unexpected ones.
Channels features
Get customer details right when the call starts
Channels uses customer data that you store in your HubSpot CRM and presents it right when the call starts. Using the Customer Card you get to know all of your client's details right when you need them the most.
Make one-click sales calls from HubSpot
Using Click-to-Call Chrome Extension you can make sales calls by clicking phone numbers that appear on your screen. You can use this feature right from your HubSpot CRM so there's no need to copy-paste or export all of your contacts.
Handle sales calls wherever you are
With our Mobile App, you have the freedom of handling sales calls no matter time and place. Using it, you get access to all your regular data such as your contacts, phone numbers, or call recordings.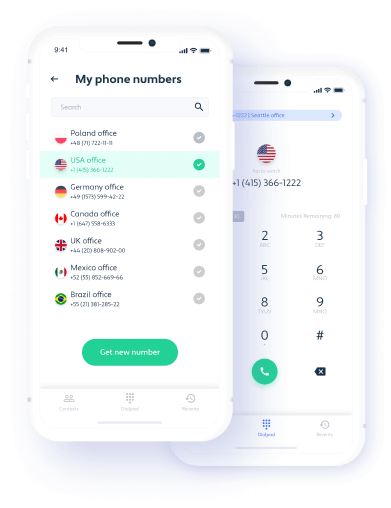 Lose no details with data synced between both tools
To make sure you miss no data, Channels will automatically save call history and links to call recordings in your HubSpot account. This way no matter which software you use, you'll have all the details you need.
Reach worldwide without stretching your budget
We offer phone numbers from more than 60 countries including local, vanity, international, 800, and Toll-free phone numbers. These will help you reach your target audience and personalize prospecting for a better chance of success.
Integrate with
channels

and power up your sales process
Ready to try us out?

We offer a 7-day free trial. No credit card required, cancel anytime you want.

Sign Up Free

Want to check the price first?

Make sure you get the most value for the best price. With three flexible plans, you'll surely find the one that suits your needs.

See Pricing

Need an expert's guidance?

Our representative will give you a hands-on tour of our software. This will help you decide whether it's worth to make a purchase.

Book a Demo