Use one-click calls to boost your sales
With Channels, your sales revenues can reach the sky. Start a call with one click. Show your offer and make the deal quickly and comfortably.
Unique customer relationships lead to high sales revenues. Build them with Channels.
Manage your CRM system with one click
Get a browser extension, so you have all phone numbers highlighted and start a one-click call from any website. You can also launch it in your CRM system and call customers directly from there.
Get to know all customer details before a call
With Channels, you don't need to remember the history of each customer relationship. We do it for you by showing you all customer details before a call. You can move straight to closing the deal.
Close the deals from your pocket
Use Channels as a Mobile App. This is how you can give professional customer service from everywhere. Reach for your mobile and have all business contacts and other key information stored there.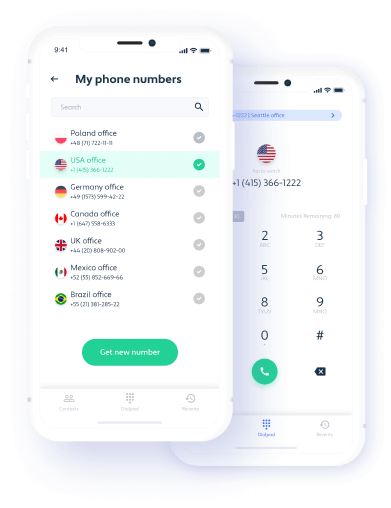 Explore even more special features
With Channels, unique customer service is just a beginning. You can also benefit from the features like call recording, interactive voice response (IVR), international phone numbers, and many more.
GetApp

4.83 / 5

G2 Crowd

4.5 / 5

Capterra

4.8 / 5
Join hundreds of other businesses who are improving the customer experience with Channels